Welcome to the Renegade Racing Retail Site. RENEGADE RACING is proud to present our NEW redesigned Web Site. We have added many new features to make it easier to use and faster for you to find the products you are looking for. Thanks to our Great Customers we have expanded our business and moved to a new larger store in LawnDale, Ca. RENEGADE RACING carries the BEST Gear with the Best Prices for Motocross Accessories on the Internet. From Boots to Gloves, From Helmets to Jerseys, and Now Bike and ATV Hard parts, we have it. RENEGADE RACING would like to THANK our Customers for their support since 1997! Your Privacy and Protection are very important to us and with our Secure Server you can be assured that your online credit card shopping is SECURE with us. If you do not see the product you are looking for, please call us at 310 371-1200.


Eric Tucker: Owner of RENEGADE RACING and Supercross Ex-Pro would like to personally invite you to explore the website and check out the Great Deals on FMF pipes, Silencers, TCX Boots, etc., that are on a Special Sale right now !!
WE WILL BEAT ANY PRICE, CALL US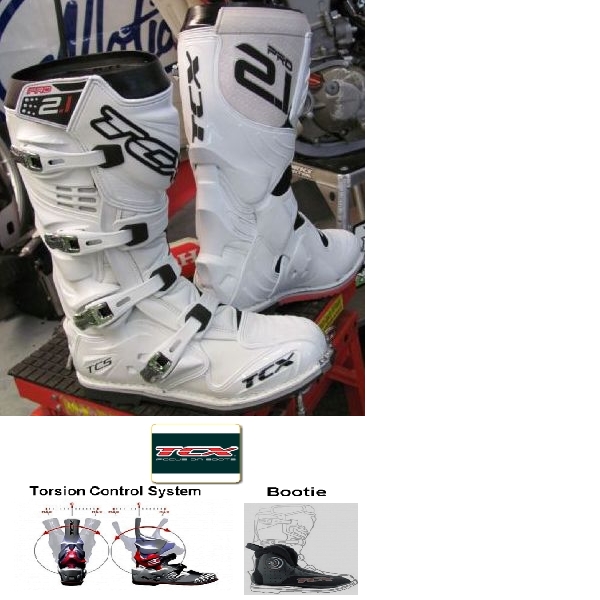 TCX PRO 2.1 Boots SPECIAL for 2013!
$449.95 $359.95
tcx2.1
Call for floor model SPECIAL Free Freight for 2013. TCX 2.1 Boots Free Freight. New features include New Buckles, new Traction Bars near the heel, a flatter, seamless fit on the inside where the torsion bars connect. Sole is completely replaceable and is long lasting! More Plastic panels are found on the top of the boot with venting! A new Gaiter at the top is more functional than the old one. Avail in Black or White in adult sizes of 7-15. Just pick the color/size you want .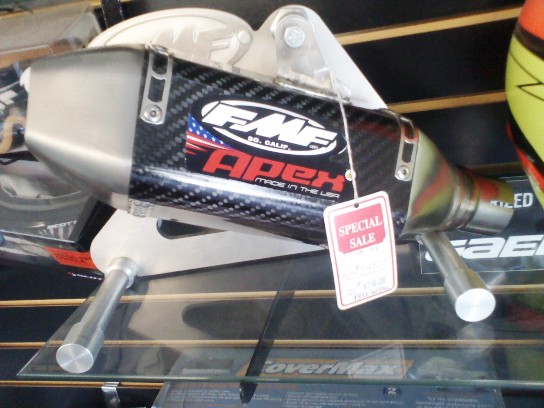 FMF Titanium Yamaha R6 Muffler--HUGE SALE!!!
$549.95 $370.00
FMFR6muffler
FMF Titanium Yamaha R6 Muffler, Fits 2007-2013 Yamaha Hurry this one is the LAST ONE! Select Free Freight when ordering in the mainland USA.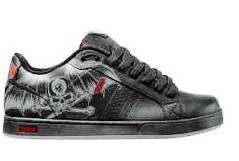 DVS Charge DEEGAN-NEW for 2013
$70.00
DVSChargeDeegan
Black Leather, Designed and tested by Brian Deegan. Custom Deegan Quarter 'Skulling" Graphic! Washable and durable leather upper material. Extra padding for comfort. Welded TPR logo detail. Open Cell breathable mesh Tonque Durable rubber cupsale with cable stitch reinforcement. Bruis Control Technology.Avail in Mens sizes 8-13 and in half sizes. Please select FREE FREIGHT when ordering in the mainland US.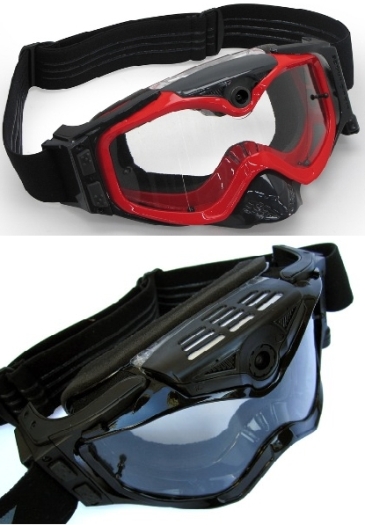 Liquid Image Camera Goggles #HD720P--NEW!!
$250.00 $239.95
LImagecameragog
The Liquid Image Impact Series HD is a MX Goggle with an integrated True POV HD Video camera. The goggle contains a 136 degree (FOV) wide angle lens to capture all the action for all Offroad Sports. The hands free unit has a 5.0 MP camera mode and a video mode that records HD720P video at a rate up to 30 frames per second with audio. The Impact Series HD can hold a Micro SD/SDHC Card up to 32 GB. Product includes a 4GB Micro SDHC card and a Rechargeable Lithium Battery for 1.5-2 hrs in the HD Video Mode. With the use of a micro SD/SDHC card, the camera is capable of recording thousands of photos or hours of HD video and can be downloaded to a computer through the High Speed USB cable provided, or through a Micro SD/SDHC card. The Impact Series Goggles can be customized to fit a variety of single and dual vented lenses for different environments. The lenses are made of an optical Lexan material which is durable and impact resistant and 100% UV protected. The lenses come with an anti-fog treatment and include Iridium lens coating for accurate Light Transmission. The Impact Series Goggles can be converted to a Snow Goggle by changing the lense, nose guard, and strap for Xtreme Sport Action during the Winter.Avail in Red or Black. Please SELECT Free Freight when ordering in the mainland USA. Fantastic New Product! Watch how clear it is by copying and pasting the video below! EXCELLENT!! http://www.youtube.com/watch?v=O6ZW-ZQKLOM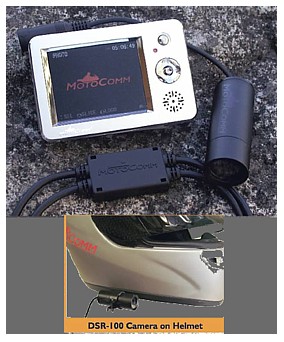 MotoComm DSR-1003G Helmet Camera! NEW! Free Shipping!
$285.95
motocommhelmetcam
The 2010 MOTOCOMM Model DSR-1003G HELMET CAMERA is the hottest new product this year!GREAT XMAS PRESENT!! Camera allows you to film your ride, and play it back on the full color display! Complete system has a bult in MP3 player that allows you to listen to music. Camera can also take Still Digital pictures. Weatherproof, bullet style camera has a rugged aluminum housing and weatherproof connectors. Digital recorder/playback unit has FULL COLOR Display, records video and audio form camera and remote mount microphone. Records using standard compression and file formats. Save videos in internet standard 320x240 resolution at 30 frames/second. 128MB onboard memory. Accpets SD card (1 GB sD card equals 4 hours of video/audio recording). Color LCD and built in speaker for on the go playback or rearview use. Helmet speakers included uses USB Conneciton for transfer of video/audio files to a computer. Analog RCA video/audio output allows you to play videos direct to TV. Includes all necessary hardware and adapters for battery powered operation and 12V DC power cable for operation off the vehicle battery. All cables and accessories included in a carrying case. Can be used as an active rear-view camera system. Please click on the picture to view accessories included.Free freight in the mainland USA.



TCX PRO 1.1 MX BOOTS! NEW FOR 2013, Free Freight!
$279.95 $225.95
TCX Pro 1.1 MX BOOT! Features inclued: UPPER: water resistant micro fibre, high wear resistant, padded front and ankle area for a better comfort and flexibility. LINING: breathable fabric with new double compound PU SOFT padding around the ankle area to grant a superior comfort. PROTECTIONS: new shin plate with embossed logo, polyurethane toe protector, steel toe cap, inside HIGH GRIP ZONE heat guard, rear polyurethane heel protector, ankle and malleolus protections. BUCKLES: aluminium adjustable buckles each protected by PU reinforcements. SOLE: interchangeable rubber sole. COLOUR:or BLACK SIZE RANGE:EU SIZE 10 ONLY! SALE!CE CERTIFICATION Please Select Free Freight in the mainland USA!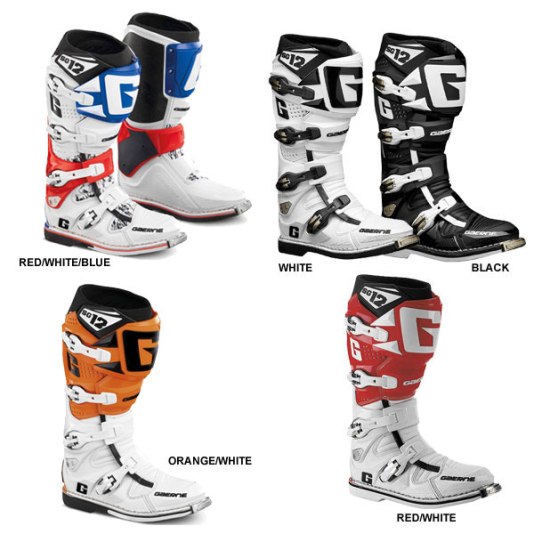 GAERNE 2013 SG 12-NEW Look with FREE FREIGHT!
$579.99 $499.99
2013 GAERNE SG12 Motocross Boots!FREE FREIGHT! Gaerne's revolutionary new SG_12 boots are packed with many proprietary features that can only be found on Gaerne boots. From the new "G" logo to the plush memory cell foam interior, the SG_12 is packed with premium features. Premium Features Include:Dual Stage Pivot System. This revolutionary new system is patented and exclusive to Gaerne and is certain to be a hit. The first pivot is attached to the Razorback, which provides a rigid component that offers strong lateral support, while a glide-plate keeps the upper in a firm and upright position. The second pivot is fixed on a sliding glide that allows the riders foot to feel natural while on the peg in a shifting or breaking situation; however, it will "bottom out" and absorb shock in the case of over-jumping a jump or in the case of unwanted compression. Grip Guard, On the inner side of the boot is the all new rubber "Grip Guard". You can feel the exceptional grip of the bike, as well as offering a heat resistant padding against your inner leg. Front Plate/Shin Guard, This new Thermoplastic shin plate is anatomically shaped for a perfect fit. By removing three screws a rider can also make the opening wider to accommodate a bigger leg or knee-brace. Buckle system, The SG-12 utilizes four lightweight alloy buckles that attach to an adjustable strap. This system provides the rider "Easy in" and "Easy out" non failure system. Gaiter:Made of a new Swiss breathable fabric called Acronos, the gaiter is extremely stretchy but has the perfect shape to keep the sand and debris out. Interior Lining:On the inside you will find the famous "Gaerne Memory Cell Foam", known for the most comfortable feel and fit ride after ride. Heel Cup:The new Heel cup has been designed to absorb shock in the case of a rear compression. Toe-Box:This new design features a slimmer shape in the toe area for an improved feel of the shift lever and the bikes controls.Get yours on order today! Sizes are 8-12 and colors are WHITE,BLACK, red/white/blue red/white and Orange/white....Please select FREE FREIGHT when ordering in the mainland USA.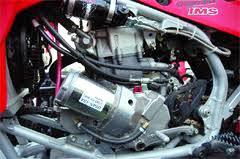 GOKI Electric Start Kit-- TRX 450RHONDA
$599.95 $589.95
gokielecstarterkit
GOKI Electric Start KIT FOR THE TRX450R HONDA QUAD! Kit includes most everything you need to make your kick starter Honda TRX450R into a push button electric start. Included is a new Main Casting with Cranking motor(starter), ring gear, battery box, wiring harness, push button switch, oil filter, ring gear installation tool, aluminium battery box, and very detailed instructions. As of 09/10 Goki is no longer including the Honda Fly Wheel puller with this kit, but you will need this to get the flywheel of the quad, probably avail at most Honda dealers or Auto shops.This is a bolt on kit for the hot selling HONDA TRX450R, 2004-2005 Quad only! This kit is designed to work in conjunction with your stock kick starter AND the manual kick starter will still work with the Goki Kit installed!In addition, the new casting has 18% more Oil Capacity and uses a larger spin on oil filter(included). Also has a charging circuit so the battery will stay fully charged. OUTSTANDING PRODUCT..The only thing missing on your TRX450R can NOW be easily added. Battery recommended for this kit is the SEALED YUSA YTX-14A-HL-BS or YUSA #YB-14L-A2(Vented). Note:Battery is NOT included in kit but can be purchased at most automotive parts stores or motocycle/quad service depts.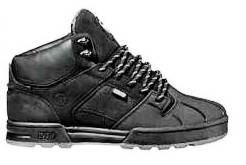 DVS Westridge Mechanic Boot-NEW for 2013
$96.00
DVSmechanic boot
DVS Mechanic Boot, all NEW for 2013! Avail in Mens sizes of 8-13 and in 1/2 sizes too. All Black Leather and designed and tested by BRIAN DEEGAIN!Washable and durable upper, lightweight and quick drying collar and tonque padding. Removable tonque padding & footbed anti microbial inner lining. Custom Deegan branding. Please select Free Freight in the mainland US.



---
| | |
| --- | --- |
| | All Renegade Racing Graphics on This Site are Protected by Copyright From Any Unauthorized Use Including Any and All Copying of Content Located Within This Site. Copyright © 1997-2013 Renegade Racing, All Rights Reserved. Renegade Racing is a Licensed Retailer Of All Products on This Site. Each Individual Product is Protected By It's Respective Copyrights. Questions or Comments About Our Site Please Contact sales@renegaderacing.com |